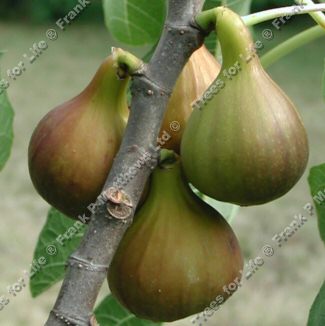 From
A Fire Burns in Breslov
:
Rav Yisroel Salanter zt"l had a student who was famous for his diligence as well as his creative thinking; he had the distinction of being both a masmid and a mechadeish. This bochur studied many years under Rav Yisroel, but one day, to the shock and dismay of all the other students, the "prodigy" went off the derech!

When the terrible news was brought to the Rav, he displayed no surprise at all.

"During all the years that I oversaw this student's progress, I never glimpsed the least glimmer of joy on his face. He worked very hard to grasp the depth of a subject, but it was obvious that he was never really moved by any of his chiddushim. He never allowed himself to be connected to the Torah, and so it was easy for him to fall away!"
Let this story be an exhortation to take stock of the "fruit" produced in our lives last year and to connect yourself to the true Vine this coming year!
I am the vine; you are the branches. If a man remains in me and I in him, he will bear much fruit. Bear much fruit, and so show yourselves to be my disciples. ~R. Yeshua