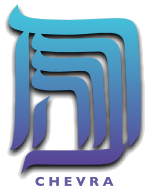 From
chevrahumanitarian.org
:
It is estimated there are between five-hundred-thousand to one-and-a-half million survivors of the Holocaust still alive today. Each month about one percent of these people pass on. Too often, their last years have been spent in nearly the same conditions in which they survived in the camps. These who suffered so much, continue to suffer---don''t they deserve better? We can help ease their last years. We can do something to care for their daily needs, and that we are supporting them in tangible ways.
As we draw near to Purim, consider
making a donation to Chevra
.